I have enlisted my family to save tp rolls and cans for me. Now I have ten million of each. So I decided to look up some uses for the tin cans, something fun to do with them. Instead of just using them for flowers. Don't get me wrong flowers in tin cans are pretty, but I want fun and useful. This is what I found.
Cute for a playroom where the kids do arts and crafts.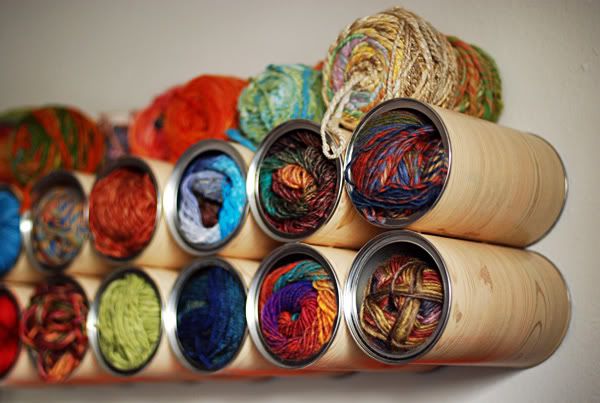 Now if I was an avid knitter/crotchet'er that would be awesome storage.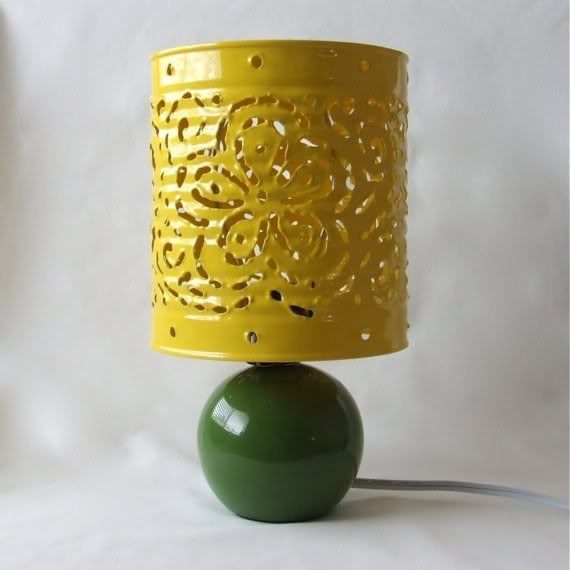 You would need a ten can for that (or paint can). which you can mostly find at restaurants. If you work at one then that is an extra bonus!
In their instructions you they said to use a drill bit, I read somewhere a long time ago if you freeze water in them, then use a hammer and nail, you would get the same effect.
You can use plain ol' cans or....
paint them, cover them in fabric or scrapbook paper. you can hold little odds and ends in them, like scissors, pens, pencils, crayons, sugar packets for morning coffee, bread sticks.....like I always say...the ideas are endless.
What would you do with your tin cans?
*Allie